Dashboard Update 1.3.1
James
on 2021-08-15
Several months ago we introduced the sound buttons profiles feature which allows you to save your favorite sound buttons to different profiles.
In the Sound Alerts ideas board, the community requested to add a feature that allows copying sounds across profiles. We are happy to announce that we implemented this feature today!
This makes managing sound button profiles a lot easier!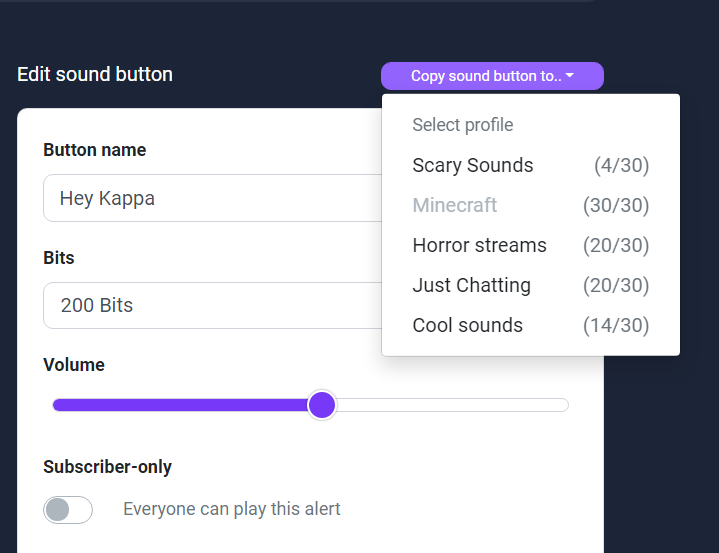 Additional bug fixes:
We fixed a bug where saving sound buttons to existing profiles didn't work properly.